Women@ECB
Gender diversity is a driving force for performance. That's why attracting, retaining and developing female talent at all levels is a strategic priority for the ECB.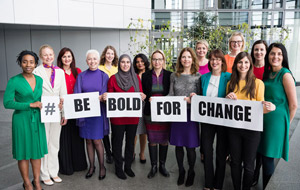 "At the ECB, our goal is to create a diverse and inclusive working culture. We want to use diversity to excel and to innovate!"
To support a diverse and inclusive work environment, we have set gender targets for the end of 2019 and introduced a series of measures to help us reach them. These measures include a focus on inclusive leadership, diversity ambassadors in each business area, mentoring and a dedicated "women in leadership" training programme. We have also expanded the opportunities for flexible working hours and teleworking.