Women@ECB
Gender diversity is a driving force for performance. That's why attracting, retaining and developing female talent at all levels is a strategic priority for the ECB.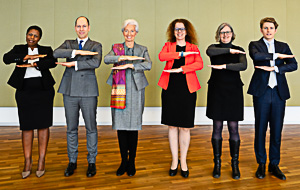 #EachForEqual - An equal world is an enabled world
"We want gender balance to be the norm now rather than a revolution to fight later. Let us not forget that gender is one of the many dimensions of diversity that we must all value. We should mirror the society we serve."
To support a diverse and inclusive work environment, the ECB's gender strategy aims to increase female representation in our organisation. We have introduced two types of targets: targets for the overall representation of women at different levels, and targets for the representation of women among those being appointed to new and open positions.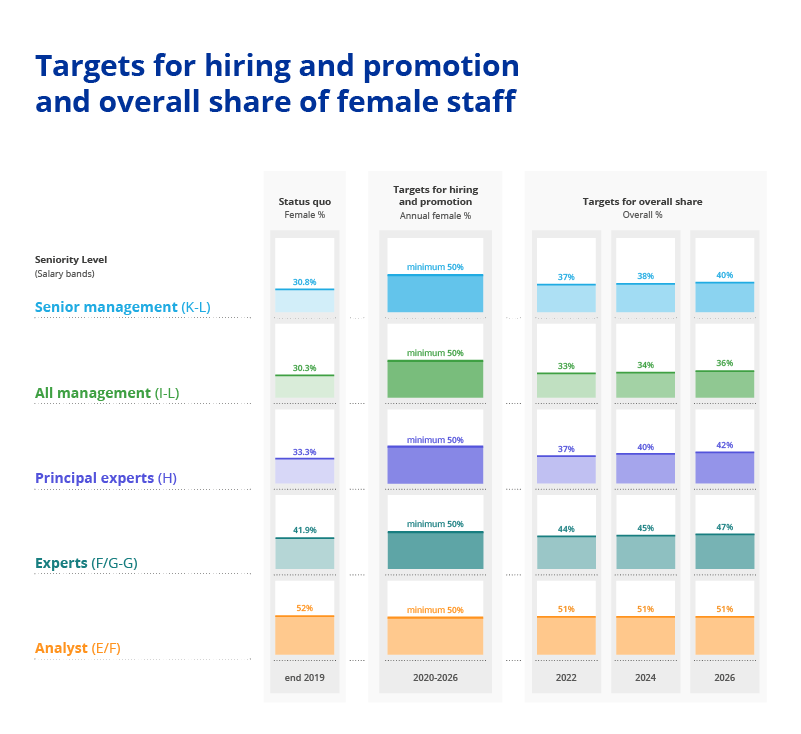 These targets are complemented by measures such as a focus on inclusive leadership, diversity ambassadors in each business area, mentoring, and a dedicated "women in leadership" training programme. We also have opportunities for flexible working hours, part-time working patterns and teleworking, designed to be inclusive for all staff.
Read our press release announcing our latest gender targets.
Economic Dividends for Gender Equality (EDGE)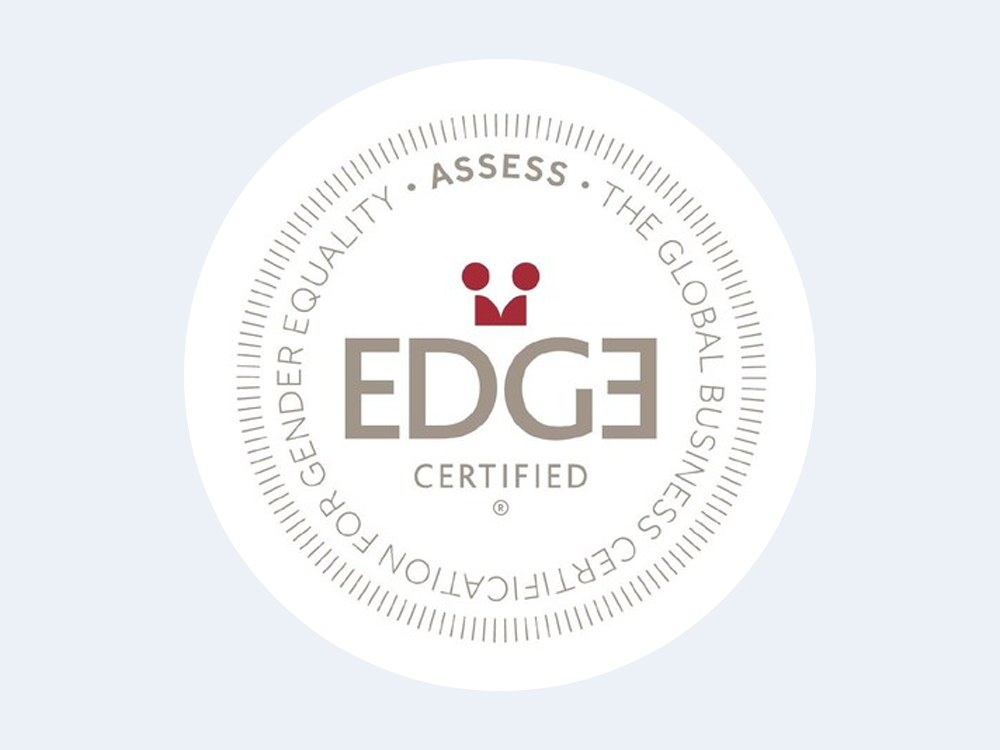 In February 2019, Economic Dividends for Gender Equality (EDGE) certified the ECB at its ASSESS level. EDGE provides leading certification for gender equality in the workplace.
Having independently assessed our efforts to foster gender equality, and benchmarked us against both global standards and our peers, EDGE has recognised our commitment to fostering gender equality in the workplace.
The EDGE methodology uses 3 types of information: data on gender balance; assessment of equal treatment in policies and practices; and staff perceptions on gender equality measured by the EDGE survey. Two elements in particular were highlighted as positive during our EDGE certification process: flexible working options and the offer of direct childcare support for working parents.
This certification is a milestone in our journey towards building an inclusive and equitable workplace for both women and men.